Main Menu
TSG Weddings and Special Events production team has many years of wedding and event experience.. Highly experienced, quality customer focused cinematographers will capture your special day with your complete satisfaction as their goal..Our many years of wedding and event production experience has given our team a unique and powerful sensitivity to important aspects of your special day. We know weddings, and we know how to get the things that are important.! We will talk with our clients and make sure we know what their vision of their special day is so we can focus on what is important to them.. And we also know this is a once in a life time event, there are no second chances ... It has to be done right... and we make sure it is..! Be sure to check out our many 5 star GOOGLE reviews.. WE take GREAT CARE our customers..!
The Sterling Group is prepared for full service video production. Our studios are equipped with the latest in post production solutions, featuring Final Cut Pro, Avid, Premier Pro and Vegas editing software. Visual quality is a major component in the development of our customer's productions. The Sterling Group exploits cutting-edge video technology and state-of-the-art editing equipment to ensure this goal is achieved. We guarantee your finished product will have the professional look and feel it deserves....
ON-LOCATION
The Sterling Group also offers off-site, on location Audio or Video recording for any size event. As always, Sterling's staff of AV professionals will handle your production with exceptional technical care and professionalism, delivering the finest product possible.
• Single or multiple cameras
• Video or audio productions
• Concerts, meetings or business events
The Sterling Group would love the opportunity to create an awesome, memorable and affordable video of your wedding day.
To get a better idea of costs, it would be helpful to have a meeting or phone call to discuss the details of your wedding, and what package/plan would best support the vision of your special day.
Our experience and attention to detail is unmatched. No one will work harder or put more effort into your wedding then TSG.. You can reach me at 815.351.3348 to schedule your consult.
Video DEMOS
CORPORATE..
TSG takes great pride in meeting the needs of a wide variety of clients, including small, medium, and large businesses. In most cases The Sterling Group has become a core part of their marketing strategy. A corporate video production can be an excellent way to impress clients, dazzle business partners, train staff, and educate stockholders.
When it comes to video, like all other aspects of our company, the Sterling Group uses has one Goal. COMPLETE CUSTOMER SATISFACTION...
The Sterling Group uses all of the latest equipment and creative processes to provide the best result for your project. Our team prides itself on staying on top of the latest advancements in software and equipment, as well as being aware of what is going on in the AV world today.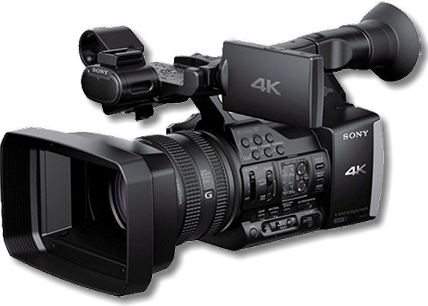 INDEPENDANT PRODUCERS:
Need a place to work on your own projects?
The Sterling Group's HD equipped Final Cut Pro and Avid studios are available for hourly and daily rental.
• Three studios dedicated to audio / video production
• Film your project in 4K / 1080i High Definition
• Editing facilities feature Final Cut Pro, Premier Pro and Vegas
• Green and Blue screen equipped